$8
That's not a typo. You read that right. Eight dollars.
While randomly searching about wealth inequality in America, I thought about Boston, MA since I noticed the "white" areas in town were nice. By that I mean really nice. The Black areas however, didn't tell the same story.
So when searching about Boston's wealth situation when it came to race, I came across this article that said what I always thought: There was a major disparity in net worth when it came to White and Black families.
I just didn't know it was that bad.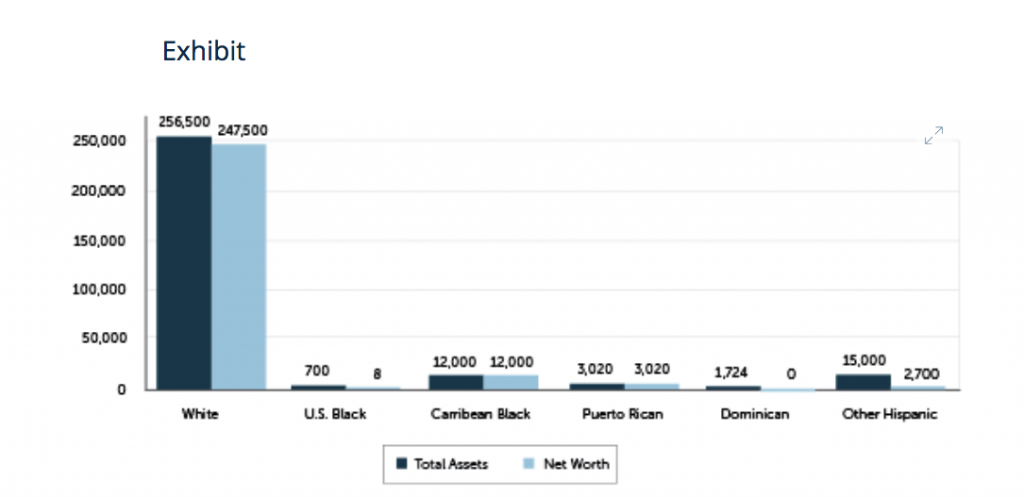 I mean look at this graph! This data came from a 2015 report called The Color of Wealth in Boston — retrieved from the Federal Reserve in Boston.
If you aren't aware, a person's net worth is their assets (savings and checking accounts, money market funds, government bonds, stocks, retirement accounts, business equity, life insurance, houses, vehicles, and other real estate) minus their liabilities/debts (credit card balances; student, installment, and car loans; medical debt; and mortgages).
In the graph above, you can see an average Boston white family's total assets is $256,500 and their net worth is $247,500.
This also means that US Blacks and Dominicans in Greater Boston owe almost as much as the combined value of what they own — if they own anything at all. That's less than 5% percent of what Whites earn in Boston.
Don't they call Boston the most racist city in America? Google "most racist city in America" and see the first city that pops up.
So what are the solutions? Many have been suggested including this Forbes article I HIGHLY RECOMMEND reading. In all, we first need national recognition (and emergency) that this is a crisis that needs immediate attention. That's the first step (in AA, you can't get treatment unless you admit you need treatment).
The people in power also have to stop relating to their own and look outside their comfort zone for employment, housing, education, etc. If you are a person in power reading this, get the most qualified individuals, not just the ones that look like you. Many times you'll be surprised how much giving someone an opportunity to succeed is a win for all.
Because implicit bias will ruin us all if we don't talk hold of this, especially with the continuos rise of people of color in America.